Landscape Light-Accent Light-A1004
Product Detail
Product Tags

Future trend of ACCENT lights-More and more people will choose brass lights as the accents lighting for their yards now. Now, we have both led accent lights and solar accent lights, which are both popularly sold. According to our sales report, the sales of accent lighting is increasing because people nowadays care about the safety and good outlook of their yards. It is applicable in many places including individual yards, museums, theaters, cinemas, parks, and campus.
Lifetime Warranty---The accents lights have a lifetime warranty. It can be used in salty places or wet environment.
IP RATE--The fixture has a very good sealing gasket. It is IP65 rated.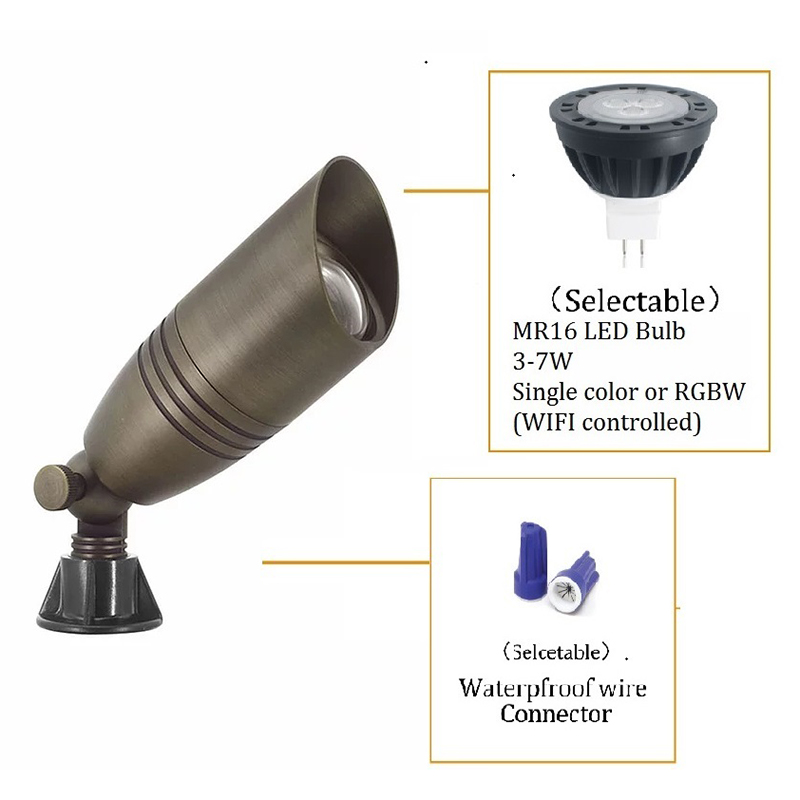 ABS Stake--All the accent lights are equipped with stakes, if you want stakes of of other material like brass, you may also refer to our list of "Lighting accessories"
LED Bulbs--With the update use of led bulbs in replacement of traditional halogen lamp, the landscape accent lights perform better than before, because led bulbs are having higher lumen output, and better CRI index which is good for human eyes.
Regularly our bulbs are for 3W to 7W, with lumen output from 240lm to 560lm. We have different beam angles, including 30, 60, 90 and 120degrees.
Different colors are available including red, yellow, amber, green and blue.
Smart MR RGBW Bulbs---Now we have worked on smart bulbs, with wifi controlled, RGBW color. The bulbs are controlled through a platform called TUYA, which can be downloaded from app store. Through Tuya, we can change the color of the bulbs easily, we also can control several bulbs and change the color at the same time, which will make your yard look amazing and beautiful.
Wires--We have 72" spt-1w, 18 gauge wires for this accents lights.
We also have extra wires for sales, it is in the list of our "Lighting accessories"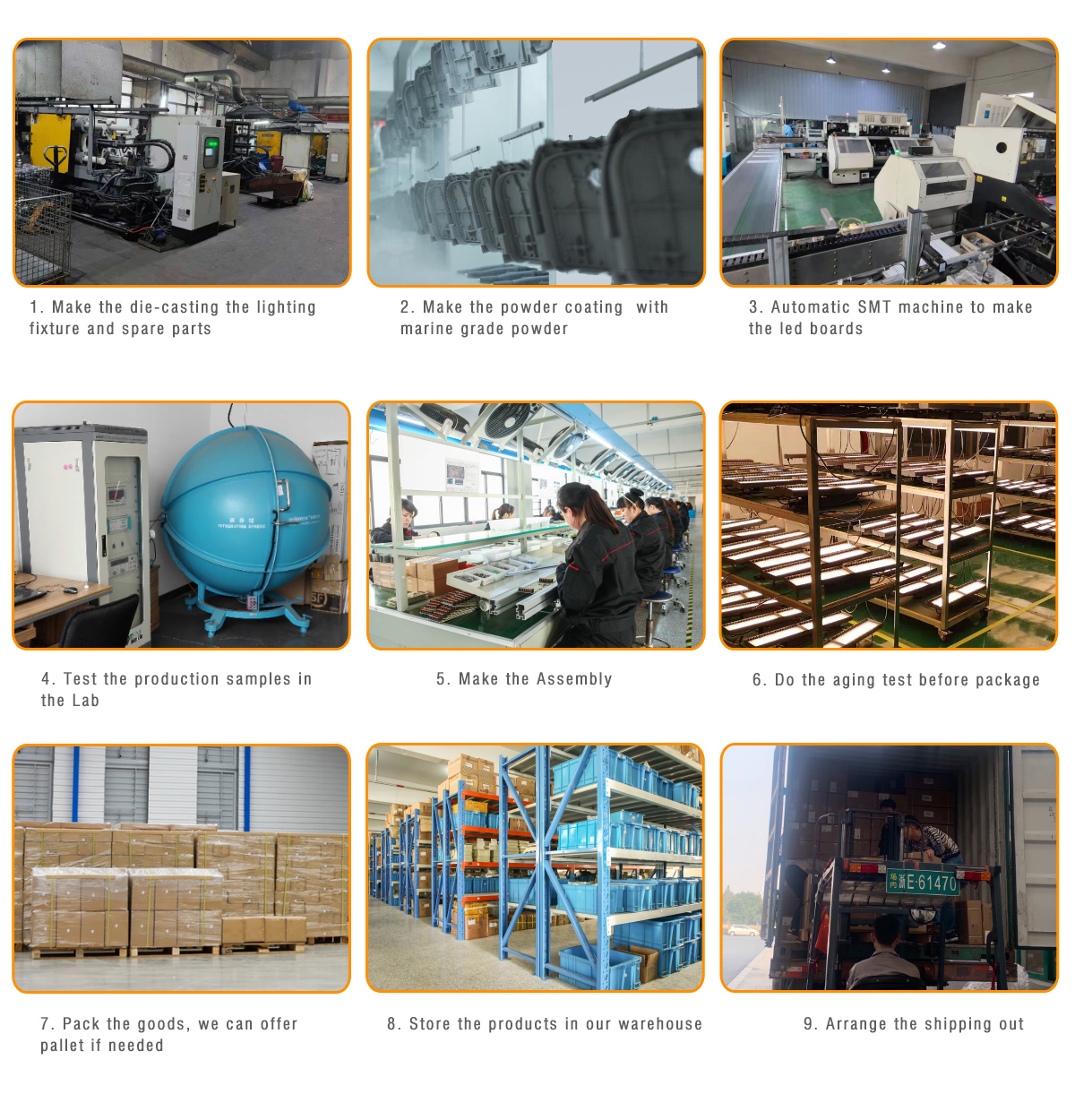 ---
Previous:
Landscape Light-UP SPOT Light-A1005
---