As a professional solar bollard light factory, we have made a lot of solar garden lights, commercial solar bollards for our clients.
One of our clients from Saudi Arabia has placed of 300pcs, below is some of the production pics.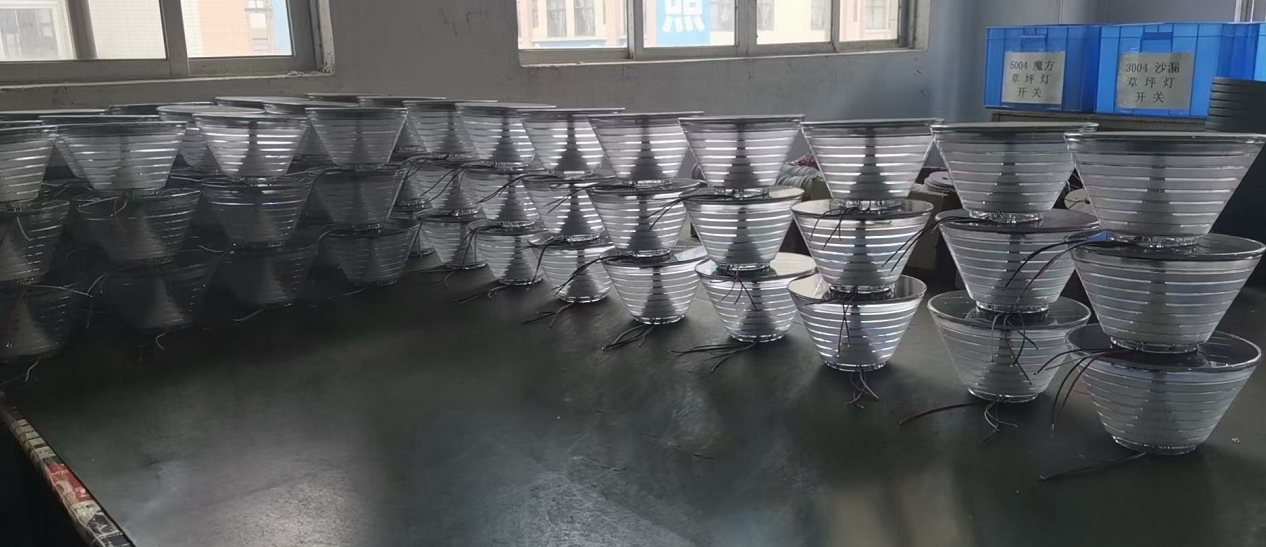 Solar bollard light factory is having very good sales now, because commercial solar bollards can be used as solar path/plaza/ area/security/courtyard. This kind of lights do not need to connect to the main electricity grid, and no need to turn on and off by hands. It is light controlled, it will automatically turn on at nights and turn off at dawn. It will get charged in the daytime, for around 6 to 8hours, and as long as it is fully charged , it can work for at least 2 to 3 rainy days.
We are a professional solar bollard light factory, and our solar commercial solar bollards are with high output lumen over 450lm. It is integrated design with 9.2W mono solar panel and 3.2v 12AH lifepo4 battery. The light is casting downside, so the light will not have any glare and make the best use of the light.
Our commercial solar bollards have different functions now, with remote controllers, you can change the working time by yourself.
As solar bollard light factory, we also have RGBW type for available,, which means you can change the different color with remotes.It is wifi controlled, RGBW color. Although the cost is higher than the regular ones, many clients are needing them because of the flexible use and good lighting performance. The bulbs are controlled through a platform named TUYA. And with the use of colorful bulbs, you can change your garden into different styles with different atmosphere.
One controller is able to control many commercialsolar bollards in the same area at one time.
---
Post time: May-31-2021